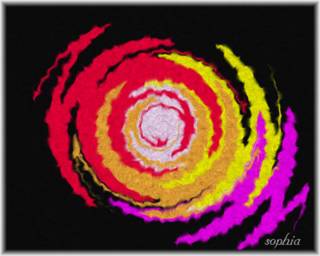 Scene I
Friday I had no classes and hence was assisting one of my colleagues (Dr. Q) in practical class. One other colleague of mine (Mrs.V) called Dr. Q to help her in taking printout as the printer was giving trouble. So Dr. Q told me to take care of the classes. He also had some work out side and told me that he would be back in 30 mins time. He went with Mrs.V and tried to help her but in vain the printer was fit to be put in the dustbin (I knew this later). Hence he left out for his work.
In the mean time Dr. D (coordinator) came to the laboratory and asked for Dr. Q……….. I said "he has gone out and will be back soon". Dr. D said that he was going for a meeting and wanted to inform Dr. Q that was why he was searching for him. And I said, "Now he may be with Mrs. V coz she wanted some help from him"
Scene II
Dr. D and few others in the dept came to a conclusion that Mrs. V and Dr. Q are going out during class hours……to the canteen …….and Dr. Q drops Mrs. V every day in the evening was also made an issue………OH shit!!!…….What's wrong with these people…..??
Evil conceived in mind
Grows like a cord
And there it tangles
And after that dangles
Its all fire
Putting people into pyre
Oh mind where is thy goodness
Buried deep in the woods??
Its all coz of me……..i shouldn't have told "I don't know" I really felt bad